Specialty finance firm Greensill Capital headed toward a rapid unraveling after Credit Suisse Group AG suspended $10 billion of investment funds that fueled the SoftBank Group Corp. -backed startup.
Ticker
Security
Last
Change
Change %
CS
CREDIT SUISSE GROUP AG
14.23
-0.47
-3.20%
9984
n.a.
n.a.
n.a.
n.a.
F
FORD MOTOR CO.
12.55
+0.57
+4.76%
APO
APOLLO GLOBAL MGMT
49.93
-0.45
-0.89%
AZN
ASTRAZENECA PLC
47.73
-0.36
-0.75%
F
FORD MOTOR CO.
12.55
+0.57
+4.76%
With a key source of financing frozen, Greensill has appointed Grant Thornton to guide it through a possible restructuring, and it could file for insolvency, the U.K. equivalent of bankruptcy, within days, according to people familiar with the company.
Greensill is simultaneously in talks with private-equity giant Apollo Global Management Inc.  to sell its operating business for around $100 million, according to people familiar with the talks. Though a deal wouldn't be for all of Greensill's assets, the amount represents a sliver of its peak valuation of $4 billion.
GET FOX BUSINESS ON THE GO BY CLICKING HERE
U.K.-based Greensill is the brainchild of former Citigroup Inc. and Morgan Stanley financier Lex Greensill. Founded in 2011, Greensill specializes in an area known as supply-chain finance, a form of short-term cash advance that lets companies stretch out the time they have to pay their bills.
Greensill packages those cash advances into bondlike securities that give investors a higher return than they could get from bank deposits. Credit Suisse's funds were a major buyer of those securities, giving Greensill firepower to expand its business. Investors in the funds include pensions, corporate treasurers and wealthy families.
Greensill's problems came to a head Monday after Credit Suisse said it would stop investors from buying or selling four private investment funds that rely exclusively on securities created by Greensill.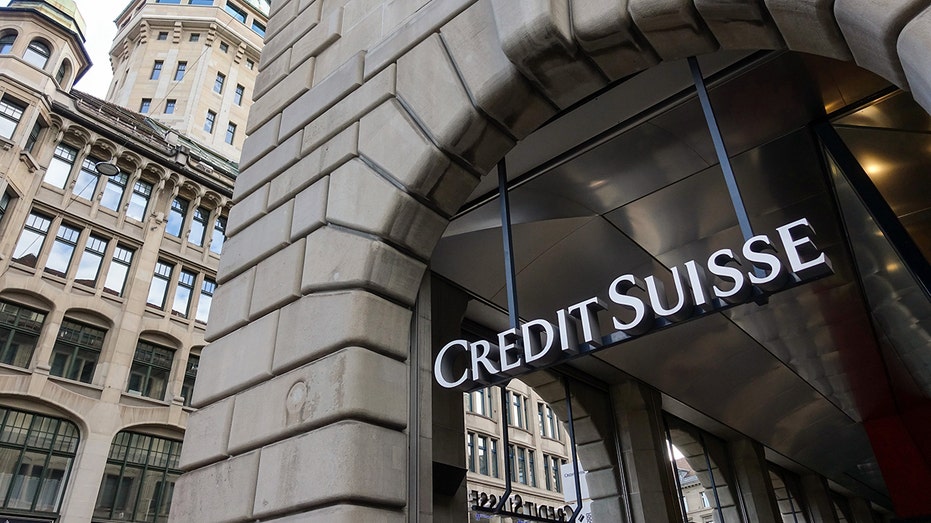 Credit Suisse froze the funds because some assets in them are "currently subject to considerable uncertainties with respect to their accurate valuation," according to a notice the bank sent to investors.
The Wall Street Journal reported Sunday that the bank was concerned about Greensill's exposure to a single client, U.K.-based steel magnate Sanjeev Gupta, according to people familiar with the matter.
Mr. Gupta is a former Greensill shareholder and Greensill has supplied financing to Mr. Gupta's GFG Alliance group of companies, which created a metals empire by acquiring failed steel mills and other distressed industrial businesses.
Last month, a bid by one of Mr. Gupta's companies to acquire the steel operations of…