Big restaurant chains are telling investors that a national minimum wage hike wouldn't be a big deal—even as their corporate lobbying groups in Washington fight plans for a $15 minimum wage.
"We share your view that a national discussion on wage issues for working Americans is needed—but the Raise the Wage Act is the wrong bill at the wrong time for our nation's restaurants," the National Restaurant Association wrote in a letter to congressional leaders in February. "The restaurant industry and our workforce will suffer from a fast-tracked wage increase and elimination of the tip credit."
The following day, a top executive at Denny's, one of the association's members, told investors that gradual increases in the minimum wage haven't been a problem for the company at all. In fact, California's law raising the minimum wage to $15 by 2023 has actually been good for the diner chain's business, according to Denny's chief financial officer, Robert Verostek.
"As they've increased their minimum wage kind of in a tempered pace over that time frame, if you look at that time frame from us, California has outperformed the system," Verostek said on an earnings call. "Over that time frame, they had six consecutive years of positive guest traffic—not just positive sales, but positive guest traffic—as the minimum wage was going up."
Denny's is one of several publicly-traded restaurant chains whose executives have told investors in recent months that Democrats' proposed minimum wage hike is not a real threat to their business and may even be a net positive, according to a Daily Poster review of corporate earnings calls. All of the companies have historically belonged to the restaurant association, which has led the fight against the Raise the Wage Act, legislation from Democrats that would gradually increase the minimum wage to $15 by 2025.
The National Restaurant Association declined The Daily Poster's request for comment.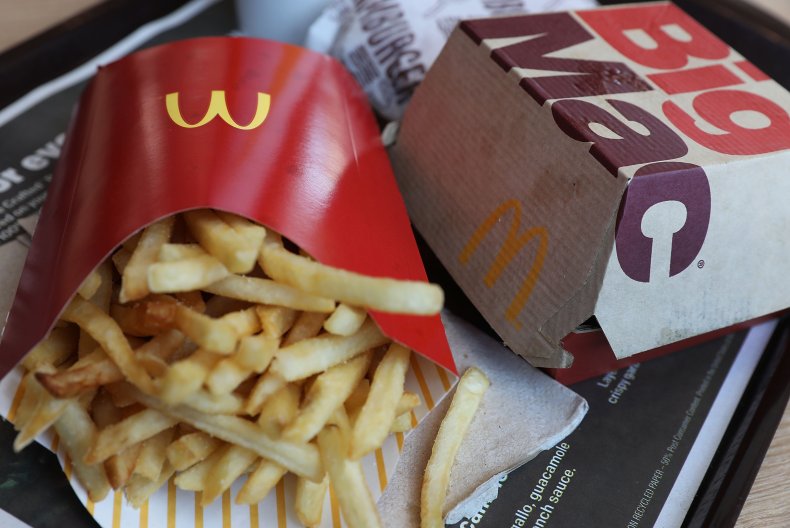 "McDonald's will do just fine"
The National Restaurant Association, which represents restaurants around the country, has been a staunch opponent of federal efforts to raise the minimum wage to $15 an hour. Last year, the group spent $2.6 million on federal lobbying, including on lobbying against the Raise the Wage Act.
Other trade associations that have lobbied against a wage hike include the U.S. Chamber of Commerce, the nation's top business lobby, and the National Small Business Association, according to federal lobbying data.
Fast food giant McDonald's told the National Restaurant Association in 2019 that it would no longer participate in the group's lobbying efforts to oppose increases to the minimum wage at the federal, state, or local level, according to Politico.
In January, McDonald's CEO Chris Kempczinski told investors the company "developed quite a bit of…