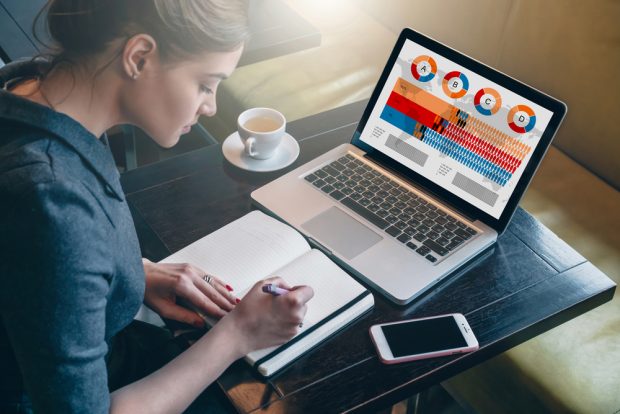 In response to COVID-19 shutdowns and school closures, a credit union youth financial education program is going remote. The Richard Myles Johnson (RMJ) Foundation, a state foundation for credit unions in California and Nevada, announced the launch of Bite of Reality Remote, which utilizes a proprietary app, PowerPoint and expertise of credit union officials to offer a safe alternative to the once in-person event.
In a statement, RMJ Foundation Executive Director Tena Lozano explained, "The idea is that credit unions would set up a video call that students would log into from their computer or laptop, and download the app onto their phones. The students would then watch the PowerPoint (which shows the merchant sheets, screen shots of what they should be seeing on their phones, etc.) as they play along on their phones."
To be sure, Bite of Reality had previously unitized an app in its physical events, which have been hosted by local credit unions at schools, and saw students walk around to "stations" where they would pretend to purchase certain necessities like housing, transportation and food. Each student would be given a fictional salary, and would need to interact with a mock credit union to get through any financial difficulties.
However, with the remote version, the physical event is replaced by a PowerPoint webinar, which students follow along with the help of a facilitator. All virtual attendees will be guided to the same "station" at the same time, instead of being free to roam.
The RMJ Foundation is offering the remote program free of charge to credit unions, with Lozano noting in a statement that the foundation wants to "do our part in helping credit unions everywhere continue to provide vital financial education during this difficult time."
The foundation also recommended credit unions keep the virtual events limited to between 20 and 30 students to allow for interaction between participants and the facilitator.


Read More: Credit Union Financial Education Program Goes Remote