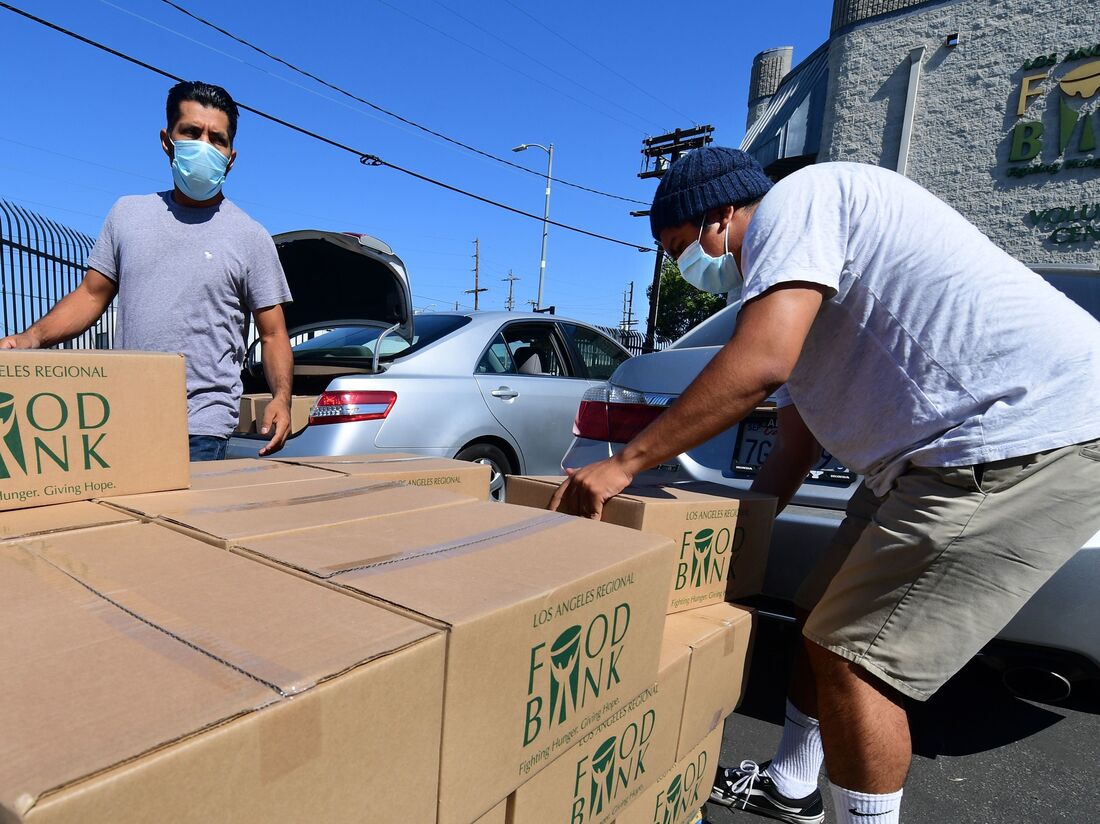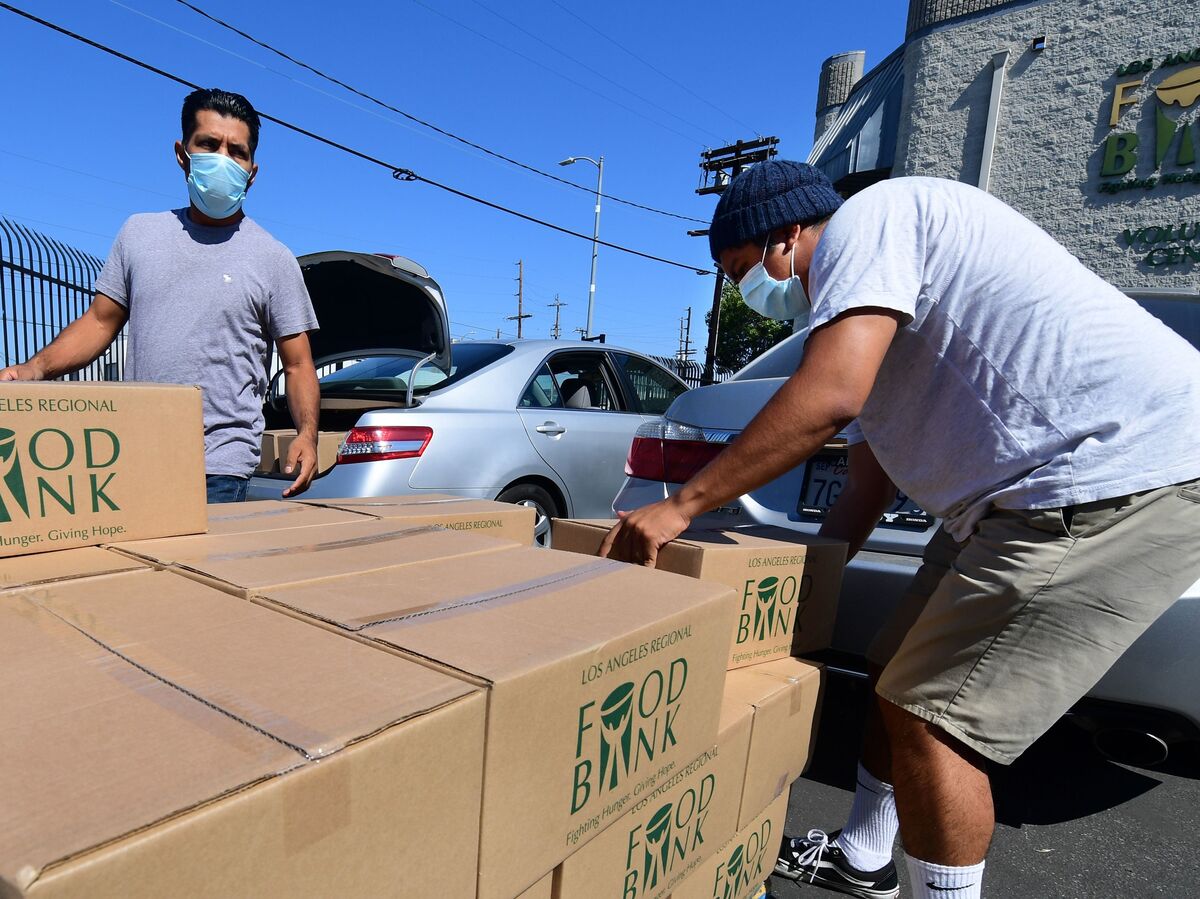 Frederic J. Brown/AFP via Getty Images
Millions of newly impoverished people are turning to the charitable organizations known as food banks. Mile-long lines of cars, waiting for bags of free food, have become one of the most striking images of the current economic crisis. Donations are up, too, including from a new billion-dollar government effort called the Farmers to Families Food Box Program.
Yet many people who run food banks are ambivalent about all the attention, because they know the limitations of their own operations. They point to a stream of food aid that's far more important than food banks: the Supplemental Nutrition Assistance Program, or SNAP.
Food banks actually have two separate functions. They provide food to people who need it, but they also find new homes for food that might go to waste — often because farmers and food companies haven't been able to sell it. This second job can be unwieldy and labor-intensive.
Take, for example, the U.S. Department of Agriculture's new food bank donation program. It was set up, in large part, to relieve distress among farmers and food companies who can't find places to sell their products — like Borden Dairy, a Dallas-based milk processor which saw demand plunge when restaurants and schools closed in mid-March. The company couldn't find buyers for all the milk its farmers were producing, and asked some of them to simply dump the surplus.
Too much milk
As part of the new USDA program, though, Borden Dairy won a $137 million contract to send 44 million gallons of milk to charitable organizations, mainly food banks.
Tony Sarsam, Borden Dairy's CEO, says it "gives a sense of purpose and meaning to this organization. And it's also important because we work with so many independent farmers. It gives them stability."
More than a hundred…


Read More: Food Banks Get The Love, But SNAP Does More To Fight Hunger : The Salt : NPR