Netflix announced it is moving $100 million in deposits into Black-owned financial institutions to help close the racial wealth gap.
As Black Lives Matter protests continue across the U.S., individuals and companies are backing up their words with action by moving their money into Black-owned banks.
Over the past two months, M&F Bank in North Carolina, the nation's second-oldest Black-owned bank, has seen a "significant uptick" in business from individuals and small to medium-sized businesses, says president and CEO James Sills.
"We've probably seen an increase of close to 20% in overall deposits," he says. "We're getting minority business customers, white corporations, white customers, Latinos. We're a community bank, and we're seeing support from all segments of the community."
Initiatives to support Black-owned banks have been going on since the beginning of the Black Lives Matter movement. What's different about this moment in particular is that "a high percentage" of new accounts are being opened by businesses, Sill says.
"The difference this year with this particular event is there's a greater feeling of responsibility to support businesses and organizations that directly support their communities like our bank," he says.
The number of Black-owned banks is at its lowest level in history, according to data from the Federal Deposit Insurance Corporation. Their assets keep growing, but they only make up a small amount of the entire U.S. banking industry's $20.1 trillion in assets.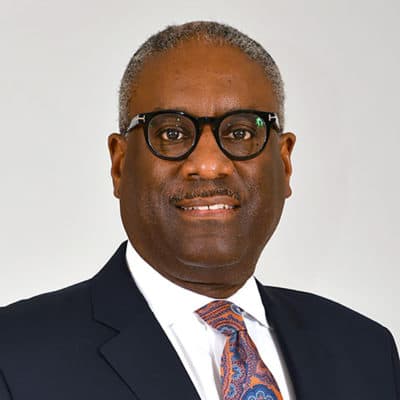 When you compare Black-owned banks to others, the difference in assets is astounding. M&F Bank manages about $264 million in assets. The country's largest Black-owned bank, One United, manages about $650 million. By contrast, Wells Fargo manages $1.9 trillion in assets.
The wealth gap between white and Black families is in part connected to this disparity in the banks themselves, Sills says. The average white family's net worth is nearly 10 times more than the average Black family, according to the Brookings Institution.
"Additionally, there are so many business owners that have been in business for significant periods of time, and they've been able to generate wealth over many, many years," he says. "And that's really contributing to the wealth gap because some of those other businesses have other means in terms of access to capital that minority firms do not have."
Part of the problem is Black families are far less likely to use a bank due to the consequences of structural racism in the financial sector. But working with a bank is critical for minorities because people can take advantage of services, such as mortgage and business loans, that help grow wealth, Sills says.
The decision by Netflix is a start, but more needs to be done to close the racial wealth gap in…


Read More: Racial Justice Protests Prompt People To Move Their Money Into Black Banks